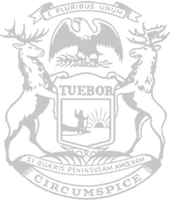 Tisdel Talk: New bipartisan budget sets Michigan up for success
By state Rep. Mark Tisdel
On July 1, after months of work and negotiation, my colleagues and I in the state Legislature passed our latest balanced budget. By funding needed services and saving resources, our bipartisan plan will set Michigan up for success.
As always, helping Michigan students learn and succeed is a major priority, and our plan provides a record $19.6 billion for school aid. You may remember that last year our budget ensured equal per-pupil foundation allowances for public schools. Our new budget keeps that accomplishment in place, with grants of $9,150 per student — a $450 increase. Funding for special education and at-risk students are also increased under our plan. We extend more help to students who have experienced learning loss, a widespread struggle since schools were closed during COVID-19.
In addition to our work to promote academic success, funding for other key public services will help steer our state toward success. We will continue building our state's infrastructure. Our plan provides more than $6 billion in our transportation budget, including increased support for the local road agencies that maintain community roads. We will enable successful public safety, by reinforcing our local and state police officers and strengthening community relationships. We will offer workers and businesses more opportunities for success through job skills programs like the Going PRO Talent Fund and Michigan Reconnect.
Setting Michigan up for success also involves a recognition that the booming state funds we have right now aren't guaranteed to stick around. Recent debt-funded spending by the federal government, which poured money into state coffers and the economy, has driven our resources upward. That's combined with inflation, which has increased the price of taxable goods — especially gasoline — by a significant amount. Higher sales prices generate higher sales tax revenues.
Inflated prices harm Michigan families, but that's not the only problem facing our state. We may be in for a recession. Such an economic decline would further hurt people. It could also lead to decreased state revenues.
That's why my colleagues and I worked to ensure record revenues didn't turn into reckless spending. On top of our budget for the upcoming fiscal year, we've left billions of surplus dollars in reserve. These huge savings will help shore up our state for possible declines in the future. They may also help pave the way to tax relief for hurting Michigan residents. I've supported several bipartisan tax relief plans this year. Although Gov. Whitmer vetoed our past plans, I'm hopeful that the collaboration that secured a budget agreement will also help find common ground on tax relief — to help sustain people in our state and get them back on the path to success.
Our budget plans for the future in other ways, too. I've already mentioned funding for roads and other investments that will generate significant, long-term benefits. Our plan also deposits $180 million into our state's "rainy day" fund for unexpected needs, and dedicates an additional $2.6 billion to paying down debt for the retirement systems of Michigan State Police, local governments, and public education — saving taxpayer dollars over the coming decades.
From helping students reduce learning loss, to supporting roads and police, to saving billions of dollars, the budget we passed this month addresses today's needs in a way that will serve Michiganders for years to come.
###
State Rep. Mark Tisdel, R-Rochester Hills, represents the 45th House District, which includes the cities of Rochester and Rochester Hills and part of Oakland Township.
Tisdel Talk is a column published monthly in Community Lifestyles, a local Greater Rochester newspaper.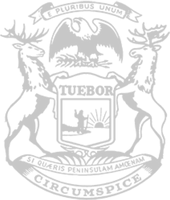 © 2009 - 2023 Michigan House Republicans. All Rights Reserved.
This site is protected by reCAPTCHA and the Google Privacy Policy and Terms of Service apply.